Back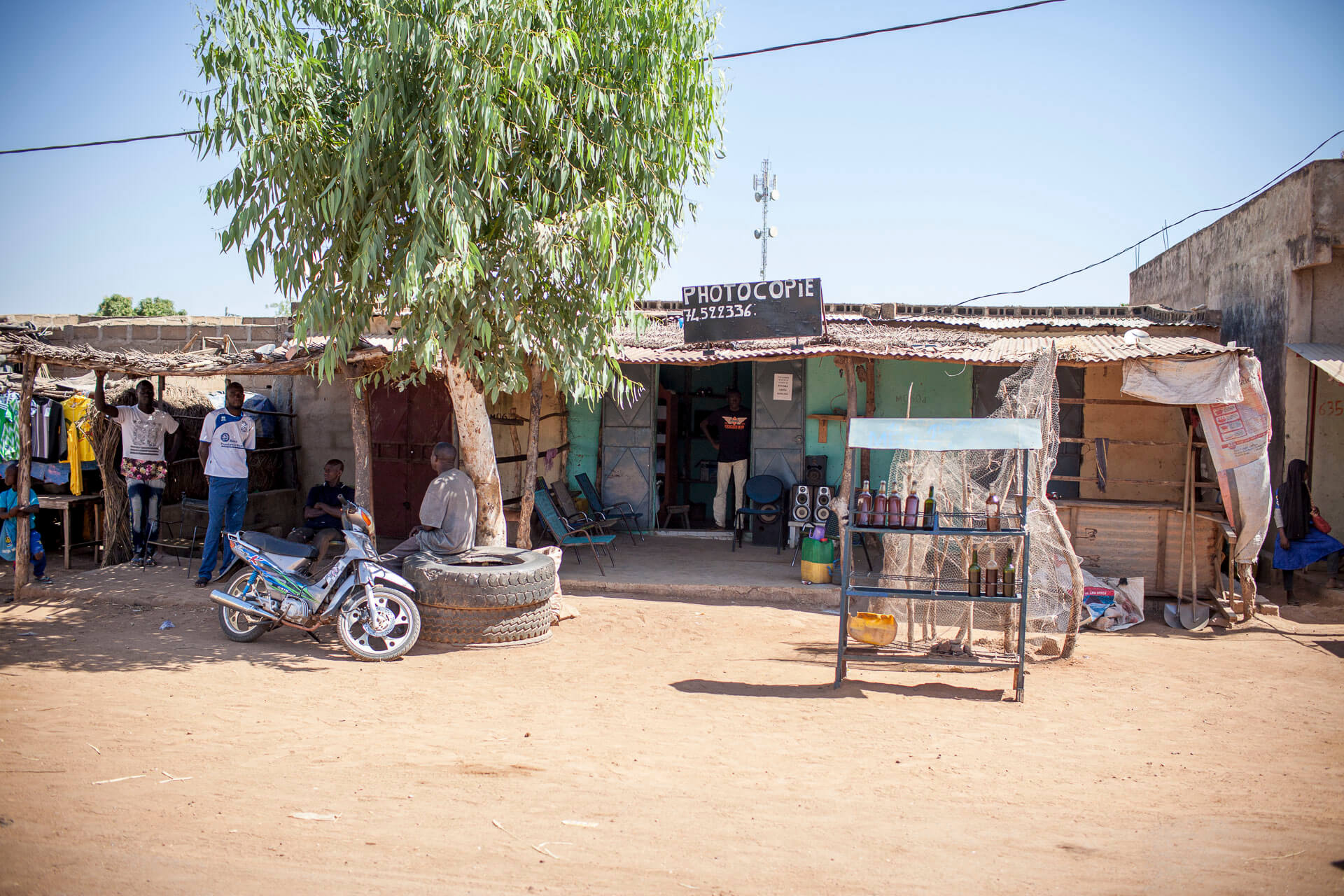 Koloba Keita – Serial Entrepreneur with a Vision
In today's #Impactstory we would like to introduce you to Koloba Keita. We are meeting him in his internet cafe in Djoliba.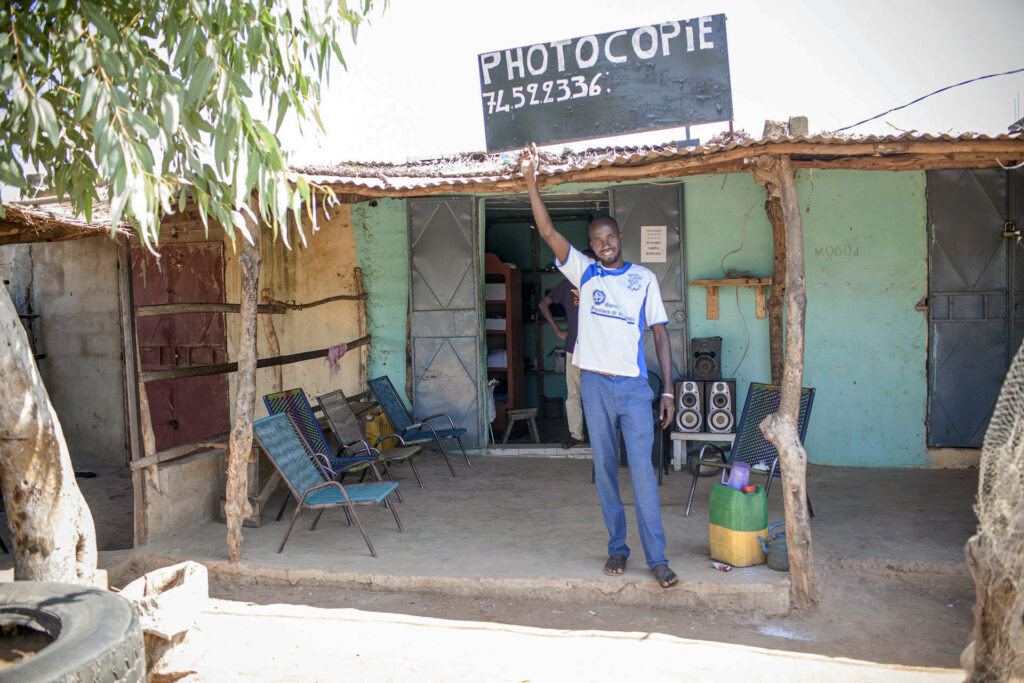 As we enter Koloba's store, he is still completely engrossed in a conversation with a young man. They are sitting in front of a computer, Koloba is gesticulating and seems to be explaining something to him. The young man seems a bit lost. When Koloba sees us, a grin spreads on his face and he comes over to us.
"Salaam Alaikum! I'm glad you're here! This is my apprentice." – he greets us, pointing to the young man who is still staring at the computer screen in front of him with a somewhat distressed look on his face. Koloba has now been running his Internet cafe on Djoliba's main street since 2018. He saved up for the store for years, because a business in this area is highly sought-after and therefore expensive.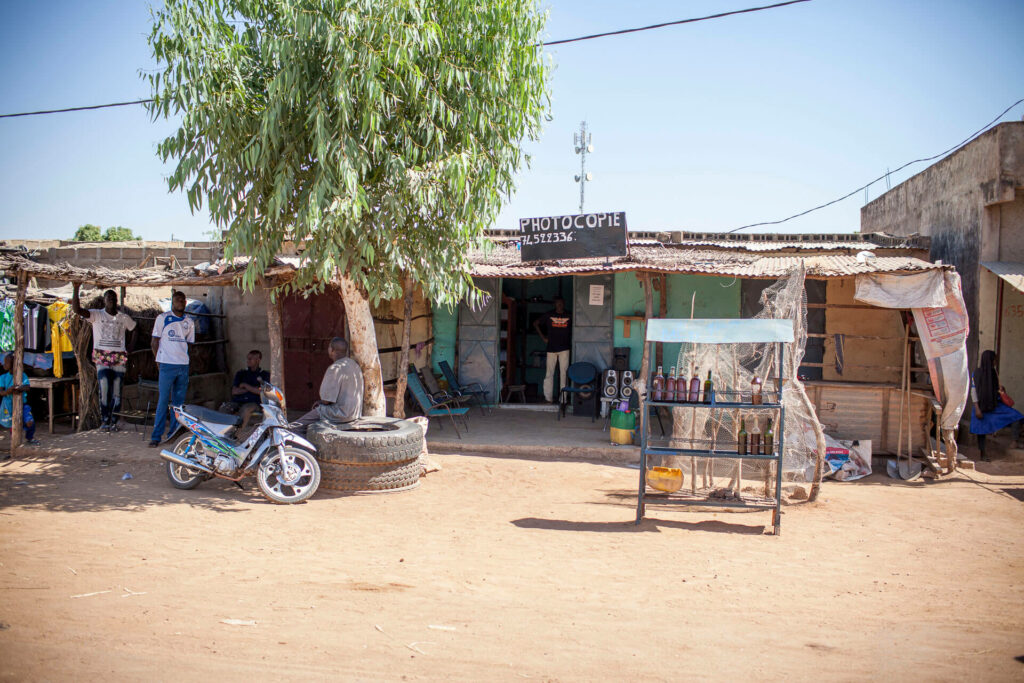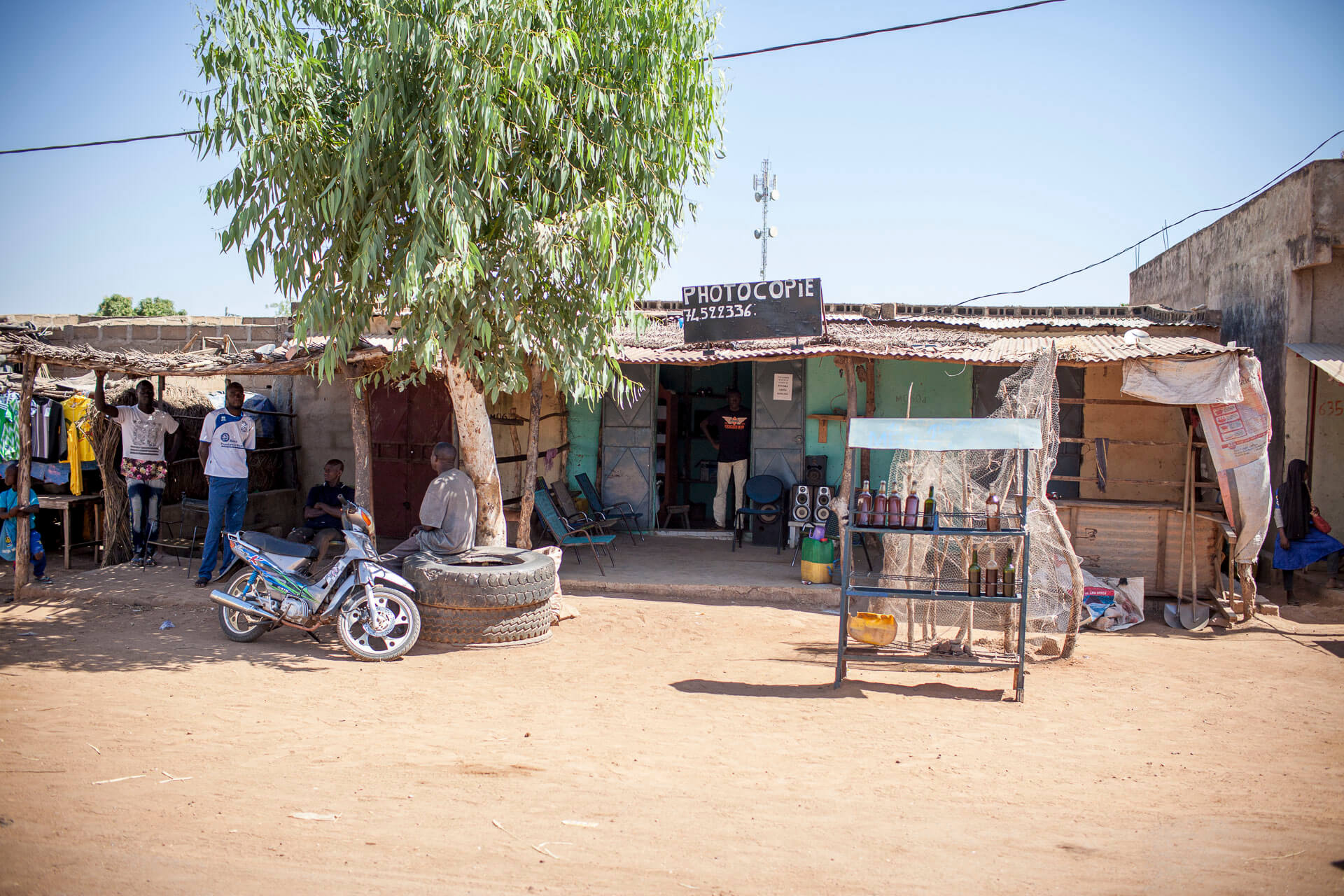 Recipe for success: hard skills plus soft skills with lots of life experience

Koloba's story is impressive: After leaving school, he enthusiastically began studying architecture and graduated with a bachelor's degree. But he was unable to find a job. Youth unemployment is a problem in many countries in West Africa. Numerous young and highly motivated students complete their bachelor's and master's degrees every year, only to be confronted with the reality that there are simply no jobs for them. That's exactly how Koloba felt, but he didn't let it drag him down for long.
Local empowerment through IT

For Koloba, his focus is on his family and the Djolibas community. He wants to empower them and offer them the services they don't already have. In particular, he sees the education of young people as an important point to empower the village community and to be able to offer children and young people the chance of a self-determined life. Currently, he is also in contact with the local school in order to be able to offer computer courses to the local children:
Koloba's services at the Internet café are in demand in Djoliba

Currently, Koloba is supported by his apprentice and younger brother at the Internet cafe. His brother used to sell clothes on the market, but Koloba persuaded him to join his business and undergo training by himself, his older brother.
The demand for Koloba's services in Djoliba is high. People come to the Internet cafe to print, copy or scan documents and photos. What Koloba also offers is the transfer of music to different devices. That is, people can come with their laptop and easily transfer their music to their cell phone or Ipod. Thus, Koloba has struck a chord with the younger generation, who come to him regularly for this very service. Koloba says of his impact in the village
Electricity from Africa GreenTec and microcredits as a chance for more economic self-determination

Koloba has been using electricity from Africa GreenTec for 2 years now and is satisfied. Before, his computers sometimes broke down due to the constant power outages, and customers could never be sure whether they would be able to print something or not. Today, Koloba's power supply is reliable.
For the future, Koloba would like to have more credit options. His printer is currently broken and he can't find spare parts or a new printer of equal quality. He would have to travel to the capital and make inquiries. But the financial outlay could be cushioned by microcredits, for example. The system of microcredits for entrepreneurs in rural areas, popularized by Muhammad Yunus, would be a sensible solution to Koloba's difficulties.
Learn more about Koloba in a followup blog article soon! Stay tuned 😉
Teile diesen Beitrag gerne über deine Social Media Kanäle!